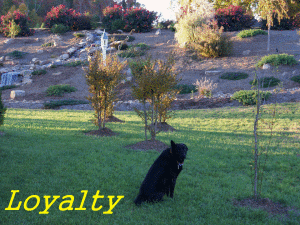 Loyalty programs are one of the benefits for us road warriors that offset being away from home too often. The secret to making the most of them is to pick a single program and stay loyal to one in each sector.
The object of these marketing (that is what they are) programs is to make you a loyal customer – Read here for detailed analytics of what THEY want from you.
Loyalty programs are designed to pay out based on volume.   If you spread out your airline, hotel, rental car, and credit card usage to multiple places it reduces the rewards to nothing.   They pay out what will cost them little such as hotels or airlines that typically are below capacity on weekends giving away what is normally empty space.   If you have accumulated a large number of points, it allows the luxury of fulfilling week long vacations, which are only available with high amounts of points. You can only stick it to the big guy by doing what they really are seeking, your loyalty. Personally, because of my travel schedule, other than food, we have not paid for a vacation in 16 years.
Most programs have built in rules that penalize you for not being loyal and seemingly have an expectation that you will forget to use the program and lose your benefits. (come back tomorrow for the lure topic)   I recently was shocked to find that my 23,000 Hilton points were all wiped out because I had not had a stay within 12 months.   I broke my own rule by staying at a Hilton.  That however was due to a few shows where the rooms were booked by the convention host not allowing me to stay in my regular chain.
We sales guys all compare travel experiences and discuss the details of various programs. We all agree the wise plan is choosing one program and sticking to it.  We don't all agree on the best program, but whether it is Marriott, Hilton, Starwood, Hyatt or another comes down to preference and within company policy guidelines.  I know folks that are just as happy with Comfort Inn as I am with Marriott. I am fortunate to work for a company that understands the value of hard working travelers and allows us to keep the points.   I do sell more than shower curtain rings though.
I chose Marriott as they are one of the few that have lifetime benefits.   Having reached the 12 year milestone, 1,000 nights, and two million points gathered over time I will remain a platinum member until death (note they have since lowered the requirements – rules change often you have to keep up on them).   Had I hopped around from on program to another such levels would not have been reached.
Loyalty does pay if you follow the program. Tomorrow we'll cover the warning signs of the false lures that are used to urge you to sign up.
Looking for a deeper definition of loyalty, then…
---
DO YOU DARE TO CROSS INTO THE PORTICO?
---
Quite simply put the best loyalty program I participate in is that of being a follower of Christ. The benefits are an abundant life (not a perfect one as discussed in a previous post), and a relationship with a great loyalty rewards program with a God that provides for your every need.  Like loyalty programs we are offered a lot of options.  Personally I chose the one that allows me to be a member not only until death, but for all of eternity.
Jesus, the Light of the World –  John 8:12
Jesus spoke to the people once more and said, "I am the light of the world. If you follow me, you won't have to walk in darkness, because you will have the light that leads to life."
Like loyalty programs to gain the most of the package the requirement is loyalty as a follower.  One has to stick to the program to understand and gain all of the benefits.  At times that may mean passing on the lure of a better deal being offered by another program.   And like the deep analytics provided about why chains have loyalty clubs, you'll want to read much more than a blog to get the full details.  I suggest if you don't have the written book you can read more on line for free in all sorts of easy to understand translations such as is found in Bible Gateway.