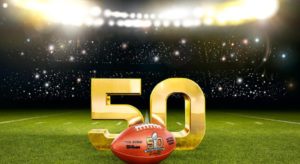 Tickets to see Super Bowl 50 are the most expensive in Sports History! See article here    Just to watch a football game, in a seat and be part of the experience to be at the game,  people are spending thousands of dollars. How much would you pay to be there?
I have had the fortune of being at a few championship games.  I hate to admit it, but yes,  it was worth every penny.   Although it is a bit hilarious to note how much money you pay for a seat, that you barely sit in for most of the game, because people stand for the whole game.
Imagine though, if the head coach of your very favorite team, soccer, basketball, baseball, any sport, offered you the opportunity to be on the field for the super game. Only a few with really big bucks or close ties to someone in ownership gain that opportunity to stand on the sidelines. If given the opportunity to be on the field standing on the sidelines with the team,  How much would you pay?
Picture it a step further, what if that same coach and team offered to let you put on a uniform and get in on a few plays in the game? Your name would be on the back of the uniform which you would surely keep and mount on your wall forever.  On to the field you would go and you are given the chance to not only play in the game on the field in front of millions of people, but they give you the ball (or puck, or dart or..) and allow you the chance to score. Imagine the memory seared in your mind of 80,000 people screaming as you cross the goal line. The referee's hands go up signaling the score, you would remember it forever.
How much would you pay for that experience?   How much fun is it, just to dream about such an experience?
(If this is your first time visiting Average Joe's Portico, you have to read the Do you Dare  tab to understand the shift, click here before you read below and come on back if you dare)
---
DO YOU DARE TO CROSS INTO THE PORTICO?
---
As you know by now I firmly believe that those who believe in God will have an inheritance in heaven that will last for all of eternity, a really long time. The Bible declares:
in Ephesians 1:5-7  'God decided in advance to adopt us into his own family by bringing us to himself through Jesus Christ. This is what he wanted to do, and it gave him great pleasure. 6 So we praise God for the glorious grace he has poured out on us who belong to his dear Son. 7 He is so rich in kindness and grace that he purchased our freedom with the blood of his Son and forgave our sins.
God could have just forgiven the sins of those He loved and said alright, game over, let me take you out of this world and come straight to heaven with Me. That would be great in and of itself of course. But how much better of a plan is it that God has allowed us to participate in helping bring souls to heaven? Those who believe in Jesus Christ and are followers of Him by Faith, are given the opportunity to play in an even greater bowl game. The game of life. When we get to heaven, we will be given rewards (1 Cor. 3:8)  and share in a portion of God's glory.  It will be viewed by billions of people and angels cheering as God says well done, good and faithful servant.
How much would you pay for that experience?   Would you give your life for it?
Life here on earth can be unpleasant to say the least at times.   Maybe you think this is all fairy tale talk, but way back in Genesis Adam and Eve were walking around together with God and all was perfect in the garden of Eden. Then they messed it up when they used the free will God had given them and broke the one simple rule they had in front of them, don't eat the apple.
Next week I will write further on what broke the harmony. For now, think about what it would be like to be at Super Bowl 50 or some other big event if you are not a football fan.  Picture yourself playing in the game. As a Christian living in fallen world, we ARE in the game now. How much would you pay for this experience, would you lay down your life for it, as Jesus did?
We have been given the opportunity to be a part of ruling God's creation and be creators like Him.   With our free will we also get the chance to help bring people to heaven where we will share a piece of God's glory for all of eternity. We occupy the Jesus-Owned-Business, in the midst of our regular J-O-B.
1 Cor 9:19 For though I am free from all, I have made myself a servant to all, that I might win more of them.
Col 3:1- 3   If then you have been raised with Christ, seek the things that are above, where Christ is, seated at the right hand of God. 2 Set your minds on things that are above, not on things that are on earth. 3 For you have died, and your life is hidden with Christ in God.
John 17:15-18    I do not ask that you take them out of the world, but that you keep them from the evil one.  They are not of the world, just as I am not of the world.  Sanctify them in the truth; your word is truth.  As you sent me into the world, so I have sent them into the world.  And for their sake I consecrate myself, that they also may be sanctified in truth.
In upcoming posts, I will dig deeper into the topic of Work as I think God designed it to be. Please like my Average Joe page on Facebook so you will receive alerts for each article release.  I'd also love to hear your comments, victories and losses on this topic, or field a debate. You can post comments anonymously, and we can all use a little help if you have tips on this topic to share.